Event Details
When: Thursday, April 6, 2023
Time: 5:30–7:30 pm. Competition begins at 5:30 followed by reception and award presentations.
Location: John Lewis Student Center - Atlantic Theater | 351 Ferst Dr NW, Atlanta, GA 30332
Also streaming live at 5:30 p.m. (EST): https://gatech.zoom.us/j/92901716012
Awards
Top Prize PhD Winner: $2,000 research travel grant 
PhD Runner-up: $1,500 research travel grant
PhD Third Place: $1,000 research travel grant
Master's Winner: $1,000 research travel grant
Additional Awards
People's Choice Winner: $500 research travel grant. (Audience and online viewers will vote live.)
2023 Finalists
Asim Gazi, Electrical and Computer Engineering, PhD
Shaylyn Grier, Biomedical Engineering, PhD
Nikhil Iyengar, Aerospace Engineering, PhD
Sravan Jayanthi, Computer Science, MS
Anamik Jhunjhunwala, Biomedical Engineering, PhD
Nischita Kaza, Electrical and Computer Engineering, PhD
Kavita Matange, Chemistry and Biochemistry, PhD
Juan Mena, Chemical and Biomolecular Engineering, PhD
Veronica Montgomery, Biomedical Engineering, PhD
Pranav Premdas, Electrical and Computer Engineering, MS
Kantwon Rogers, Computer Science, PhD
Christopher Roper, Physics, PhD
Anastasia Schauer, Mechanical Engineering, PhD
Corey Zheng, Biomedical Engineering, PhD
Judges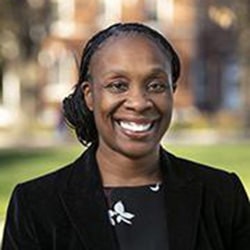 Stephanie Douglas
Stephanie Douglas holds a bachelor's degree from Wesleyan College, and master's degrees in Public Administration and Clinical Mental Health from Georgia State's Andrew Young School of Policy Studies and the Professional College of Advancement at Mercer University, respectively. After many years as a university major gift fundraiser, she pivoted to community engagement at Georgia Institute of Technology where she has held a position for 10 years. Currently, she works as associate director in Institute Relations, the government and community engagement arm of the Institute. She has enjoyed mentoring, coaching and most importantly being part of the solution to the underserved communities near Georgia Tech.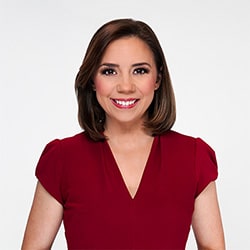 Melissa Nord
Melissa Nord is an Emmy award winning Certified Broadcast Meteorologist for 11 Alive News in Atlanta. She has covered extreme weather for over a decade, both in local news and at a national level. Melissa is a fellow Georgia Tech Yellow Jacket, graduating with a degree in Earth and Atmospheric Sciences. She was named one of Georgia Tech Alumni Association's '40 under 40' graduates in 2021.
Our atmosphere is very complicated, and part of Melissa's craft is to break down the complicated to very basic, tangible information - which is why she is thrilled to judge for the Three Minute Thesis Competition. We are brilliant scientists and engineers at Georgia Tech, but we can be even better if we can communicate our work to the average person.
Ram Ramgopal
Ram Ramgopal is Director of The Row, CNN's editorial quality assurance and vetting unit. Ram has worked in newspapers, radio and television and his 28-year experience at CNN has included stints as writer, copy editor, producer, correspondent, field producer and executive producer. His educational training was in geology, but he switched to journalism to set his sights on people and events, especially in global affairs. He has worked as a newspaper editor and reporter in India, as a consultant to BBC/Public Radio International/WGBH on their program The World, and as CNN correspondent/producer in New Delhi. Outside work, Ram's interests include music, motorcycling and cricket.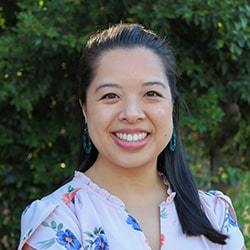 Karena Nguyen
Karena Nguyen is the Assistant Director for Postdoctoral Services at Georgia Tech. She earned a Ph.D. in integrative biology from the University of South Florida and a Bachelor of Science in ecology and evolution from Saint Louis University. She was a postdoctoral fellow with the Fellowships in Research and Science Teaching (FIRST) program at Emory University, where her research focused on characterizing the epidemiological impact of human-cattle hybrid schistosomes in Tanzania and quantifying the impact of environmental factors on water quality indicators in the Chattahoochee River. As a part of the FIRST program, she developed and taught 'Parasites and Peoples: Can You Worm Your Way Out?', an upper-level parasitology and disease ecology course, at Morehouse College. As a Ph.D. student, she won first place at University of South Florida's 2017 3MT Competition.