Finding the funds to pay tuition and fees can be the biggest challenge of graduate study. Some of the most common methods for covering these costs include assistantships, fellowships, or loans. For more detailed information about each of these options, see the Graduate Student Guidebook (PDF) or visit the section of the Georgia Tech Catalog that provides financial information.
For detailed information about current tuition costs, fees, and deadlines to submit payments, visit the Bursar's website. International students should refer to the Office of International Education website for the estimated cost of attendance that must be demonstrated to be eligible for an immigration form I-20 or DS-2019 to be issued.
Assistantships
What Are Assistantships?
Assistantships are paid student employment opportunities for graduate students. Many of Tech's graduate students are employed as graduate research or teaching assistants (GRAs and GTAs), including four out of five doctoral students. 
What Benefits Do They Offer?
These assistantships provide a tuition waiver and a modest stipend, and are awarded through students' major departments.
Tuition responsibility for students on assistantships is $25.

If your program has a 'Professional Program Rate' or charges more than the standard rate for tuition, the student is responsible for the $25 rate and the difference between their program's rate and the normal rate of tuition. The normal rate of tuition can be found on the Bursar's website on the Master & PhD Candidates line under 'Graduate Rates – Atlanta Campus' for the tuition and fees per semester.

Minimum stipend levels apply for all assistantship appointments. For the most current information on minimum stipends, visit Tech's Policy Library.
Georgia Tech Student Health Insurance Plan (SHIP) is subsidized for assistantships. Tech pays 75%, and you pay 25%.
GRAs vs. GTAs
GRAs
The vast majority of GRA jobs are funded by sponsored research dollars awarded to faculty by grants or contracts external to Tech.
GRAs provide hands-on research experience and usually an opportunity to learn teamwork.
GTAs
GTAs are hired directly by the academic units in conjunction with a course or educational project.
GTAs provide an opportunity for students to develop teaching skills in apprenticeship with a faculty member.
Eligibility Requirements
To be hired as a GRA or GTA and receive the associated tuition waiver, you must be enrolled as a full-time student. Required enrollment for GRAs/GTAs is at least 12 hours.
In summer semesters, that must include six hours taken for letter-grade or pass/fail credit.
In fall/spring, that must include nine hours of letter-grade or pass/fail credit.
On average, most GRAs/GTAs require 13-20 hours per week of work.
How Do I Apply?
Students are usually awarded GRAs or GTAs in their initial offer of admission to their graduate program. If your offer letter does not include information about funding, you can inquire directly with your graduate program for assistantship opportunities.
All GRA and GTA positions are contingent on the availability of funds in the hiring unit.
Hiring By Non-Academic Units
In addition to opportunities to being hired by academic units within colleges, some offices outside of the colleges hire GRAs and GTAs, with special permission from Graduate Education. Faculty and staff interested in requesting permission for such hires should submit the appropriate forms in the Faculty & Staff Grad Hiring section.
Questions?
If you have questions about the availability of GRA, GTA, or Graduate Assistantship positions, please contact your program.
Fellowships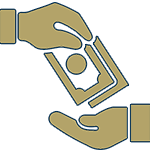 Fellowships and Funding
View the available fellowship and funding resources for graduate students.
Loans
U.S. citizens and permanent residents are often eligible for special student loans. There are two federal direct loan programs for graduate students: the unsubsidized Direct Student Loan and the Graduate Plus Loan. To learn more about applying for a loan, visit the Office of Scholarships and Financial Aid website. (This office can also assist international students with finding private loans.)