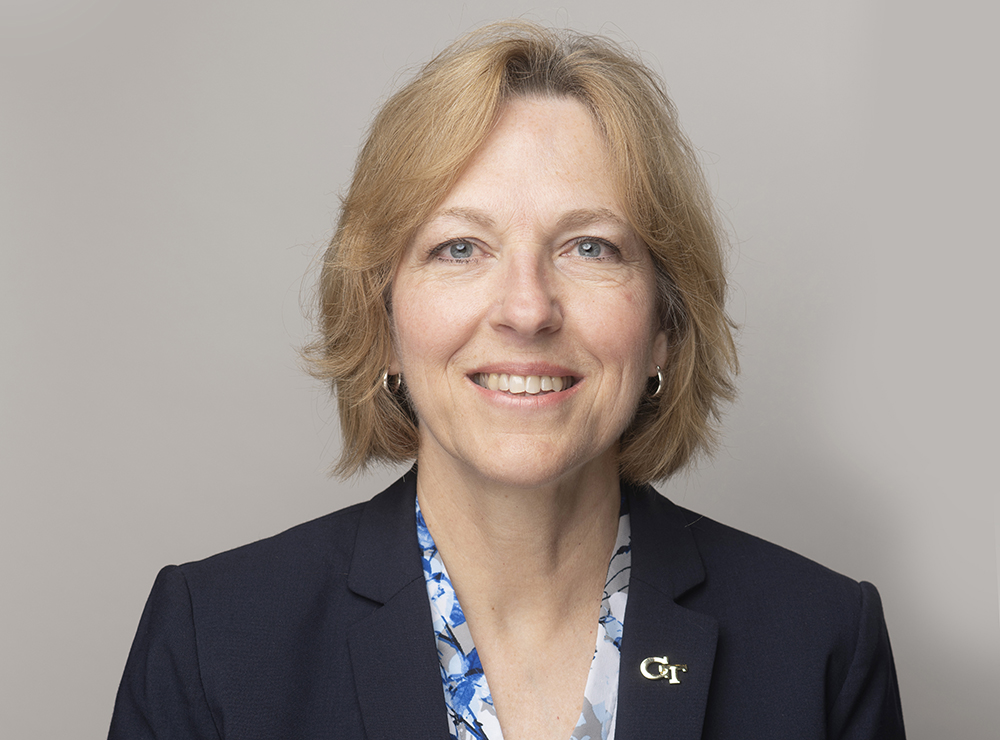 Mar 31, 2022 - Atlanta, GA
In early March, the Office of the Vice Provost for Graduate Education and Faculty Development officially split into two offices: the Office of Graduate and Postdoctoral Education (GPE) and the Office of Faculty. 
Each of these offices is now led by a separate vice provost, with Bonnie Ferri, the former vice provost of Graduate Education and Faculty Development, leading GPE. GPE, along with the Office of the Vice Provost for Undergraduate Education and the Center for Teaching and Learning, will organizationally report to Larry Jacobs, Georgia Tech's new senior vice provost for Education and Learning. 
This reorganization is meant to highlight the importance of education, both at the undergraduate and graduate levels, and to position Tech to pursue its strategic goals and mission "to develop leaders who advance technology and improve the human condition" and to be "the nation's leading source of sought-after talent in technology-related fields."  
"I'm excited to shift my full focus to supporting the needs of our graduate student and postdoctoral scholar community," Ferri said. "Our graduate student population has reached more than 26,000 — and is growing every semester. So, it's especially important for the Graduate and Postdoctoral Education team to work closely with our campus partners to find effective and innovative ways to support these students."  
Graduate and Postdoctoral Education will consist of the following units: Graduate Education, Professional Development, and the Career Center. Here are a few key details to know about each: 
Graduate Education. Formerly known as "Graduate Studies," the unit has changed its name to reflect the new name of the overarching office (GPE). Marla Bruner is director of Graduate Education and is supported by Assistant Directors Nazanin Tork, Jennifer Collins, and James Black. In the weeks to come, the unit will shift to using the new name in areas such as its website, Slate communications, and other marketing materials. If your unit includes mentions of Graduate Studies in its materials or student communications, please change them to "Graduate Education," as appropriate.
Professional Development. This team includes Graduate Career Development, the Office of Postdoctoral Services, and programmatic support for professional development initiatives. Jana Stone is the director of Professional Development. The Graduate Career Development team is led by Clarence Anthony Jr., and is co-located within the Career Center. The new Assistant Director of Postdoctoral Services, Karena Nguyen, will be creating cohort-based community building and professional development programs to enhance the experience of postdoctoral scholars.
Career Center. The Career Center will move from reporting to the Office of Undergraduate Education alone to having a dual report to GPE. This move will provide a more direct means to ensure that the services provided by the center align with the needs of the growing graduate student population.
For more information about the supports and services offered by the GPE departments, visit grad.gatech.edu, postdocs.gatech.edu, and career.gatech.edu.