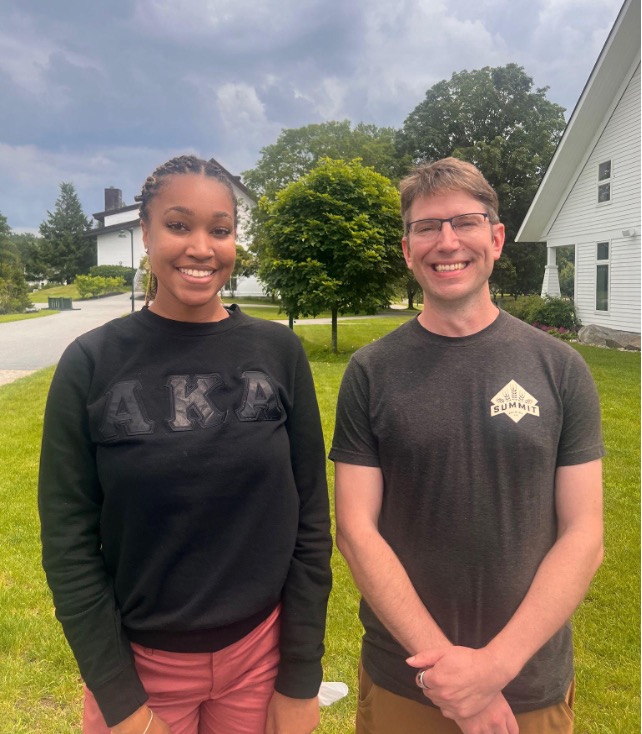 For the second consecutive year, a Georgia Tech student and their advisor have been awarded a Howard Hughes Medical Institute (HHMI) Gilliam Fellowship for Advanced Study. Autumn Peterson, a Ph.D. student in biology, will receive $53,000 per year for up to three years for dissertation research. Peterson's advisor, William Ratcliff, will participate in activities that address challenges to diversity and inclusion at the graduate level.
"Receiving the HHMI Gilliam award will allow me to conduct innovative research while building leadership and mentorship skills–all attributes that are necessary to become a better scientist," said Peterson. "Ultimately, this will help me prepare for a career in academia as a professor."  
HHMI awards student-advisor pairs based on the student's potential for scientific leadership and the advisor's commitment to a culture of inclusion in academia.  
"Through my academic journey at Virginia Tech, University of Kansas, and Georgia Tech, I have had wonderful mentors and colleagues, but I have had few Black faculty role models," said Peterson. "It wasn't until I worked with Brian Atkinson, an African American professor at the University of Kansas, that I even considered becoming a professor. That research experience put me on a path that led directly to Tech and underscored my commitment to outreach broadening participation in science. I am looking forward to being a part of the HHMI community and fostering leadership and mentorship skills that will help me succeed in my career in academia so I can be a role model for future generations of students."  
The program awards grants to dissertation advisors and encourages the grantee institution and the advisor to facilitate institutional changes to create environments that advance diversity and inclusion.  
"As an advisor, I'm delighted to see Autumn's work and leadership recognized this way," said Ratcliff, an associate professor in the School of Biological Sciences and co-director of the Interdisciplinary Ph.D. in Quantitative Biosciences at Georgia Tech. "This fellowship is also a huge opportunity for us to do cool science, become better scientists and mentors, and work to improve diversity and inclusion at Georgia Tech. I cannot wait to get to know the broader community of Gilliam Fellows and mentors."  
As part of the Gilliam Award, the advisor will also complete a year-long culturally responsive mentorship skills development course.  
"This fellowship provides key resources and professional opportunities that I think can make me a better advisor and can support our work on behalf of trainees from underrepresented groups at Georgia Tech more broadly," said Ratcliff.  
Fellows are required to participate in the Gilliam Annual Meeting, Gilliam Leadership Training course, and one HHMI Science Meeting per year in the second and third years of the fellowship award where there will be Gilliam-specific discussion sessions.