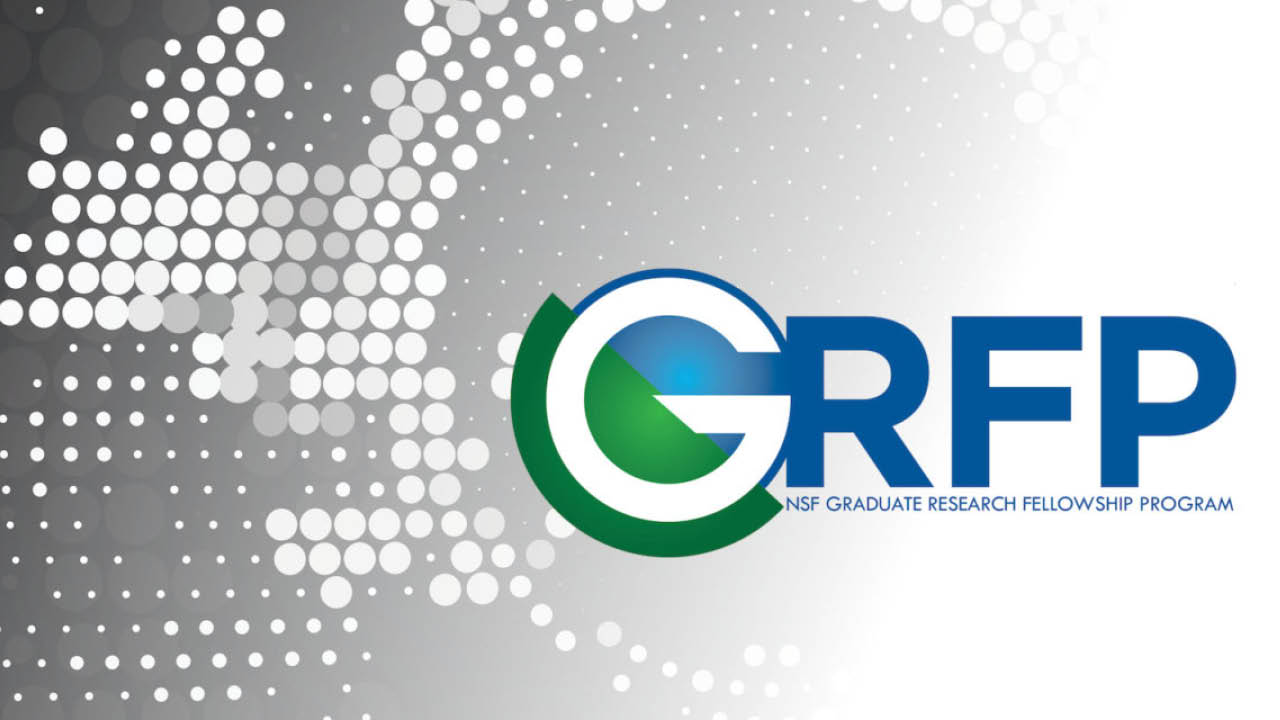 May 06, 2022 - Atlanta, GA
More than 12,000 candidates apply to the highly competitive National Science Foundation Graduate Research Fellowship program every year, but only about 2,000 individuals are awarded a fellowship. This year, 49 Georgia Tech graduate students received the prestigious fellowship.
In addition, 39 Tech alumni who are now studying at other institutions were awarded a fellowship, and two current Georgia Tech students received an honorable mention. ­Between 2015 and 2021, 233 Georgia Tech graduate students received the NSF Graduate Research Fellowship, ranking Tech among top recipient institutions nationwide.
"We are very proud of our current fellows and welcome the new class of fellows," said Bonnie Ferri, vice provost Graduate Education and Faculty Development. "We are very honored that they selected Georgia Tech for their graduate education."
The Graduate Research Fellowship recognizes and supports outstanding graduate students in NSF-supported STEM disciplines who are pursuing research-based master's and doctoral degrees. The five-year fellowship includes three years of financial support including an annual stipend of $34,000 and a cost of education allowance of $12,000 to the institution.
Individuals from more than 500 academic institutions apply to the program. This year, a total of 2,193 applicants were offered an award.
Introducing Tech's 51 graduate student awardees and honorees for the 2022 NSF Graduate Research Fellowship:
Chemistry
McKinley Paul, macromolecular, supramolecular, and nanochemistry
Computing/Interdisciplinary/Engineering
Amanda Hsu, computer security and privacy
Joanne Kim, robotics and computer vision
Sachin Konan, artificial intelligence
Scott Mayberry, robotics and computer vision
Fiona Ryan, robotics and computer vision
Sruthi Sudhakar, robotics and computer vision
Maxwell Xu, artificial intelligence
Engineering
Raghav Acharya, chemical engineering
Erik Barbosa, mechanical engineering
Zachary Beller, mechanical engineering
Isabella Bowland, bioengineering
Yana Charoenboonvivat, aeronautical and aerospace engineering
Sarah Chen, mechanical engineering
Anna Cobb, industrial engineering and operations research
Anjana Dissanayaka, biomedical engineering
Austin Fan, chemical engineering
Mary Gale, biomedical engineering
Shaylyn Grier, biomedical engineering
Matthew Guess, mechanical engineering
Alexander Heiler, chemical engineering
Hana Herndon, civil engineering
Kendreze Holland, bioengineering
Shelbe Johnson, bioengineering
Valeria Juarez, biomedical engineering
Anna Kaehr, chemical engineering
Calib Lanier, chemical engineering
Kristian Lockyear, mechanical engineering
Meghan Meredith, industrial engineering and operations research
Nia Myrie, biomedical engineering
Zachary Olkin, aeronautical and aerospace engineering
David Ramsey, aeroanautical and aerospace engineering
Jamie Salinger, chemical engineering
Shanmurugan Selvamurugan, aeronautical and aerospace engineering
Erin Shappell, bioengineering
Samuel Talkington, electrical and electronic engineering
Hogan Welch, mechanical engineering
Amanda West, electrical and electronic engineering
Anonto Zaman, aeronautical and aerospace engineering
Corey Zheng, biomedical engineering
Geosciences
Claire Elbon, biogeochemistry
Madeleine Hardt, paleoclimate
Emily Hughes, planetary geology
Life Sciences
Tucker Lancaster, computationally intensive research
Materials Research
Matthew Kuner, computationally intensive research
Thomas Marchese, metallic materials
Aubrey Toland, computationally intensive research
Physics and Astronomy
Harry Tuazon, physics of living systems
Social Sciences
Matthew Lawson, public policy
Honorable Mentions
Mi Do, life sciences and biophysics
Tatiana Gibson, geomorphology